Esra Akcan, Cornell University, New York, USA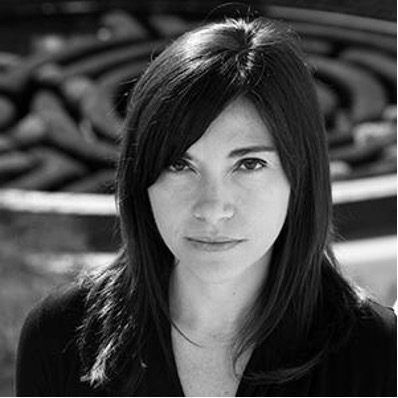 Akcan's research on modern and contemporary architecture and urbanism foregrounds the intertwined histories of Europe and West Asia and offers new ways to understand architecture's role in global, social, and environmental justice. Her book Architecture in Translation advocates a commitment to a new culture of translatability from below and in multiple directions for cosmopolitan ethics and global justice. Turkey: Modern Architectures in History (w.Bozdoğan) is part of a series that aims at an inclusive survey of modern world architecture. Open Architecture: Migration, Citizenship and Urban Renewal exemplifies formal, programmatic, and procedural steps towards open architecture during Berlin's urban renewal by giving voice to both architects and immigrant residents. Ackan is also the author Landfill Istanbul and Building in Exile: Bruno Taut in Turkey (w.Nicolai), and the upcoming Abolish Human Bans. Currently, she is writing Right-to-Heal: Architecture in Post-Conflict and Post-Disaster Societies. Her articles explore critical and postcolonial theory, immigration, translation, racism, architectural photography, neoliberalism, and global history.
Refik Anadol, Refik Anadol Studio, Los Angeles, California, USA
| | |
| --- | --- |
| | |
Refik Anadol is a media artist and director born in Istanbul, Turkey in 1985. Currently lives and works in Los Angeles, California. He is a lecturer and visiting researcher in UCLA's Department of Design Media Arts. He is working in the fields of site-specific public art with parametric data sculpture approach and live audio/visual performance with immersive installation approach, particularly his works explore the space among digital and physical entities by creating a hybrid relationship between architecture and media arts with machine intelligence. He holds a Master of Fine Arts degree from University of California, Los Angeles in Media Arts, Master of Fine Arts degree from Istanbul Bilgi University in Visual Communication Design as well as bachelors of arts degree with summa cum laude in Photography and Video. As a media artist, designer and spatial thinker, Refik Anadol is intrigued by the ways in which the transformation of the subject of contemporary culture requires rethinking of the new aesthetic, technique and dynamic perception of space. Anadol builds his works on the nomadic subject's reaction to and interactions with unconventional spatial orientations with data and machine intelligence. Embedding media arts into architecture, he questions the possibility of a post digital architectural future in which there are no more non-digital realities. He invites the viewers to visualize alternative realities by presenting them the possibility of re-defining the functionalities of both interior and exterior architectural formations. Anadol's work suggests that all spaces and facades have potentials to be utilized as the media artists' canvases. He has been given awards, residencies and has served as a guest lecturer. He is the recipient of a number of awards, prizes including Microsoft Research's Best Vision Award, German Design Award, UCLA Art+Architecture Moss Award, etc.
Alper Derinboğaz, Salon Architects, İstanbul, Turkey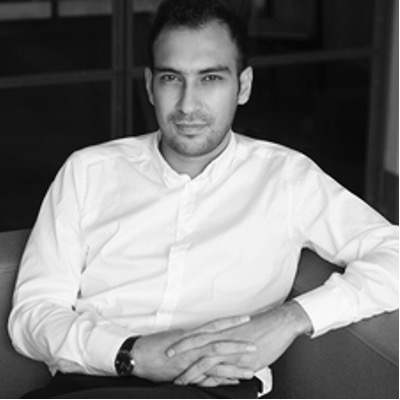 Alper Derinbogaz has been recognized as an influential architect in Turkey and Europe. After completing his master's degree in UCLA he worked in Los Angeles until 2011, before returning to Istanbul to found his architecture practice, Salon. His projects vary from large scale cultural institutions to art installations, and have received many international awards including the German Design Award and the Plan Award for Innovative Architecture. He was selected in 2019 as one of the most important 40 young architects of Europe. His works are recognized as innovative, thought-provoking and exciting, investigating the possibilities of the physical environment through the relationship between space and time. Among his many works is the new Museum of Istanbul, currently under construction. He is frequently invited to events as a speaker and his works are widely published and exhibited in global art and architectural publications and exhibitions including the 2014 Venice Architecture Biennale. He also teaches architectural and urban design studios in several universities as an adjunct professor.

Antonio Urquizar-Herrera, University of Distance Education, Madrid, Spain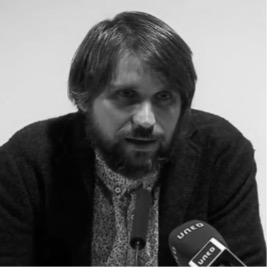 Antonio Urquízar-Herrera (Córdoba, Spain, 1973) is Full Professor at the History of Art Department of the UNED, Madrid. He has published several works on Early Modern Art in Spain, among them Admiration and Awe. Morisco Buildings and Identity Negotiations in Early Modern Spanish Historiography (Oxford University Press, 2017), and Coleccionismo y nobleza. Signos de distinción social en la Andalucía del Renacimiento (Marcial Pons, 2007). He is PI of a research group on Early Modern Art in Spain and Chair to the COST Action CA18129 Islamic Legacy: Narratives East, West, South, North of the Mediterranean (1350-1750), that brings together more than 200 researchers coming for 37 European and Mediterranean countries.
Juhani Pallasmaa, Helsinki University of Technology, Helsinki, Finland
| | |
| --- | --- |
| | |
Juhani Pallasmaa is a Finnish architect as an exhibition designer, writer, teacher and practicing architect. As director of the Museum of Finnish Architecture from 1978 to 1983, he was germane in internationalising its activities and exhibiting over a decade ago the works of such architects as Tadao Ando, Alvaro Siza and Daniel Libeskind, who only later became renowned throughout the world. He runs his own architect's office – Arkkitehtitoimisto Juhani Pallasmaa KY – in Helsinki. Pallasmaa became universally known through his lectures and books on architectural theory and his interest in phenomenology. In his widely read 1996 book "The Eyes of the Skin. Architecture and the Senses." he stresses the importance of experience in architectural production which today is neglected by most practitioners. During the course of his career, he has also served as State Artist Professor (1983-88); Director of the Museum of Finnish Architecture (1978- 83); Associate Professor at the Haile Selassie I University, Addis Abeba (1972-74); Director of the Exhibition Department at the Museum of Finnish Architecture (1968-72, 74-83); and Rector of the College of Crafts and Design(1970-72). He is currently the Ruth & Norman Moore Visiting Professor at Washington University in St. Louis, U.S. as well as the current Plym Professor at the University of Illinois at Urbana-Champaign in Champaign, Illinois, U.S. Juhani Pallasmaa is currently a member of the Pritzker Prize Award jury.
Vibhuti Sachdev, Sushant University, Gurugram, Haryana, India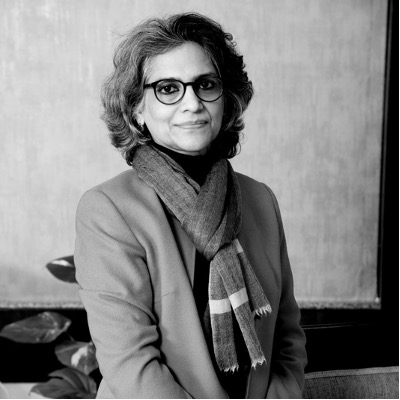 Vibhuti Sachdev qualified as an architect from the School of Planning and Architecture (New Delhi) in 1989. After a period spent in practice and research in India, she undertook a PhD in architectural theory at the School of Oriental and African Studies (University of London), which she completed in 1996. She was later Lecturer in History of Art in the University of Sussex, a post that she left in 2004 to return to India. She has worked as independent writer and lecturer and as consultant on conservation projects. Dr Sachdev is an authority on Vastu Vidya (India's traditional architectural theory). Many of her publications concern this or related knowledge systems, and their expression in architecture and art. She has worked extensively on the city of Jaipur, focusing on its architecture and craft traditions. Of the four books she has written, she is the co-author of two books on the city. Building Jaipur (2002) uses Jaipur as a test case for exploring changes in planning theory and practice in India between the pre-colonial and post-modern eras. Jaipur City Palace (2008) discusses both the visual and social cultures of the city's primary former royal residence. Since publishing these books, Dr Sachdev has been a consultant on the restoration of the Jal Mahal in Jaipur, was the design curator for the artwork of its pavilions and the co-curator of the exhibition 'Painted Pleasures'. Her latest book is on the Festivals at the Jaipur Court. She joined Sushant School of Art and Architecture, Ansal University in 2014 and continues here as Dean of SSAA , and as the Director of the AU's Creative Cluster of Architecture, Planning and Design.
Güven Arif Sargın, Middle East Technical University, Ankara, Turkey
| | |
| --- | --- |
| | |
Graduated from METU Department of Architecture in 1986 and then in 1989 with Masters' of Architecture degree. Completed his PhD study in University of Wisconsin-Madison in 1996 in the field of Urban and Environmental History and Theory. Since 1998 he has been working at METU. He was the Chair of the Department of Architecture between 2007-2015 and between 2012-2014 he was elected as the Board Member and the vice-president of the TMMOB Chamber of Architects of Turkey. Between August 2015 – March 2020 he was the Dean of the Faculty of Architecture at METU. Along with his administrative works he has been running studios at various levels and teaching graduate courses on political and/or social contexts of space, critical urban theories and urban and environmental history and theories. He has books and articles published in national and international journals. He has an open access online publication titled mekân_praxis where he posts his publications periodically.
Hüseyin Yanar, Tampere University, Helsinki, Finland
| | |
| --- | --- |
| | |
Hüseyin Yanar is an author, devoted learner and mentor. He has lived, taught in four different countries and learned from four different cultures, and is always captivated by the charms of Art and Architecture of which he followed. He believes that there are many architectures not only one. For him "space for growth" is very essential to find a unique way for a person in our field. He also thinks that better to forget architecture and go out of it as much as possible and come back powerfully to see everything with a new, fresh and critical eye. Yanar graduated with high honors from the Istanbul State Academy of Fine Arts (MSGSÜ) and finalized his Ph.D. on "Rhythm and Rhythmic Volumetry" in Architecture and thought at the same institution for many years. His journey at Oxford Brookes University started with his MPhil thesis on "Rhythmic Patterns" where he spent five years also directing architectural design studios and giving lectures. Later, followed his Finland experience where he joined Aalto, Tampere Universities, and Helsinki Fine Arts Academy mentoring many students. Yanar wrote one of the three articles (the others were Luis Fernandes Galliano, Netta Böök) in the book of Finnish Architectural Biennale selection 2010/2011, and he participated in the exhibition "Istanbul Stream and Bridges" with his work "Father Hagia Sophia" at the Finnish Arts Academy in 2012. Later, Yanar was invited to Busan Dong Eui University of South Korea and became Associate Professor in 2013-14. In the exhibition of "Two Paths to Silence" together with Finnish Artist Jussi Tiainen, his texts were exhibited at the Museum of Finnish Architecture, in 2014. Yanar also took part in Tallinn Architecture Biennale with his drawings, lecture, and workshop in 2015. His book, "Portraits" which has an introductory from Juhani Pallasmaa, was published in 2011 in Finland, attracted a lot of interest in the region, and got one of the prizes of "The Most Beautiful Finnish Books 2011". Now, he is finalizing the second volume of "Portraits". In recent years, Yanar has been teaching in the experimental studios of the "Urban Meditation" course in Urban Planning Group, Faculty of Built Environment, Tampere University, Finland. He has numerous awards, jury memberships, talks, exhibitions, many critical articles, and some built projects and he has also a studio named Orpheus North Architects.
* In alphabetical order
Livenarch VII Congress Speech Title: Replacing Architecture: Marginal thoughts on architecture as cosa mentale
Dr.-Ing. Dan Teodorovici is an architect trained at the Faculty of Architecture and Urban Planning of the University of Stuttgart (1993-2000), from where he got his PhD in architectural history and theory in 2010. Having initially worked as a practising architect, he later discovered his passion for teaching and curating as well as for the history and theory of architecture and urbanism. As a practising architect he has worked in Stuttgart and Paris, with his expertise encompassing projects of architecture, urban planning and landscape architecture. He has taught Urban Design at the Institute of Urban Planning and has been the ERASMUS co-ordinator of the Stuttgart Faculty (2003-2009), and later academic co-ordinator at the IZKT / International Centre of Cultural and Technological Research of the University of Stuttgart (2014-2015). Since 2012 he has curated exhibitions in Germany, England and Romania, and his writings include publications in German, English, Romanian and Chinese. Dan Teodorovici is committed to the civic society project of railway infrastructural urbanism "Stuttgart Gleisbogen". As a researcher at the Institute of Urban Planning / Chair of International Urbanism he is currently involved with the BMBF funded interdisciplinary project WECHSEL.